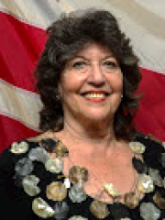 Carol Schwartz, a 50-year resident of the District of Columbia and former special education teacher, was first elected to the Board of Education in 1974, where she served until 1982. Subsequently, she was elected four times to an at-large seat on the D.C. Council, leaving in 2009. Ms. Schwartz, a former Republican and now Independent, ran for Mayor several times garnering as much as 42 percent of the vote in a city where Democrats have accounted for nearly 80% of the vote.
While on the Council, Ms. Schwartz became known for being a watchdog, particularly on ethics. She strengthened D.C.'s Whistleblower Protection Law, making it the toughest in the country, which later was replicated by the federal government.
Her volunteer work has included serving on the Boards of the Metropolitan Police Boys' and Girls' Clubs for 25 years (where she became its first woman President), the Whitman-Walker Clinic (where she was elected Vice Chair) for 17 years, the Hattie M. Strong Foundation for 20 years, the Community Advisory Board of the Kennedy Center for three decades; and as a member of D.C.'s 40th Anniversary of Home Rule Commission. In addition, she is currently on the Board of the Washington Animal Rescue League, the National Advisory Board of the John Wayne Cancer Foundation, and the National Council of the Smithsonian's National Museum of the American Indian.
Ms. Schwartz has received the National Capitol Area Leadership Award from the Human Rights Campaign and the Whitney M. Young Award for Community Service from the Greater Washington Urban League, among others.A Ward 1 resident, Ms. Schwartz was born in Greenville, Mississippi. She spent her childhood in Midland, Texas, where she worked in the family store and helped care for her brother and only sibling, Johnny, an individual with intellectual disability. A graduate of the University of Texas, she raised three children (Stephanie, Hilary and Douglas) and is a proud grandmother of two (Sylvie and Wally)