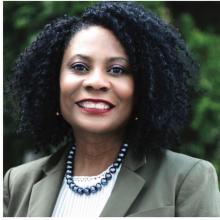 Effective January 2, 2020, the Board appointed Ms. Ford to serve as the Acting Director of the Office of Government Ethics. Ms. Ford has previously served as the Board's Senior Attorney Advisor and as the agency's Interim General Counsel.
Prior to joining BEGA, Ms. Ford was an attorney at the Department of Justice, where she provided ethics advice and training to senior management and employees. Before joining DOJ, Ms. Ford worked for the United States Senate Select Committee on Ethics, where she served as non-partisan Counsel to the Committee. At the Senate, she provided Senate Members and staff with advice and training on compliance with federal ethics rules and laws and conducted investigations into alleged ethical violations.
Ms. Ford is a Certified Compliance and Ethics Professional (CCEP) and graduated from Duke University and the University of Pennsylvania Law School. She is a member of the District of Columbia Bar and she resides in the District.