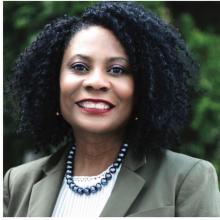 Rochelle Ford became the Director of the Office of Government Ethics in October 2020 after previously serving as the Board's Senior Attorney Advisor and as the agency's Interim General Counsel.
Prior to joining BEGA, she was an Attorney-Advisor with the Department of Justice's Departmental Ethics Office. While serving as a career employee across two administrations, Ms. Ford advised senior agency officials on compliance with federal ethics laws and regulations, drafted ethics-related policies and guidance, developed and delivered ethics training, and served as a liaison to DOJ components, the federal Office of Government Ethics, and the White House. Before joining DOJ, she served as non-partisan Counsel to the United States Senate Select Committee on Ethics where she investigated allegations of ethical misconduct, advised Senate Members and staff on compliance with federal ethics and political laws and regulations, and regularly provided ethics training to the Senate community.
Ms. Ford began her legal career as a law clerk for the Honorable Gregory M. Sleet (D. Del.) and then practiced at a District law firm for several years, where she represented clients in complex litigation matters and conducted investigations in response to regulatory inquiries. In addition to her legal practice, Ms. Ford has taught ethics to undergraduates and law students.
Ms. Ford is a Certified Compliance and Ethics Professional (CCEP) and graduated from Duke University and the University of Pennsylvania Law School. She is a member of the District of Columbia Bar and she resides in the District with her family.